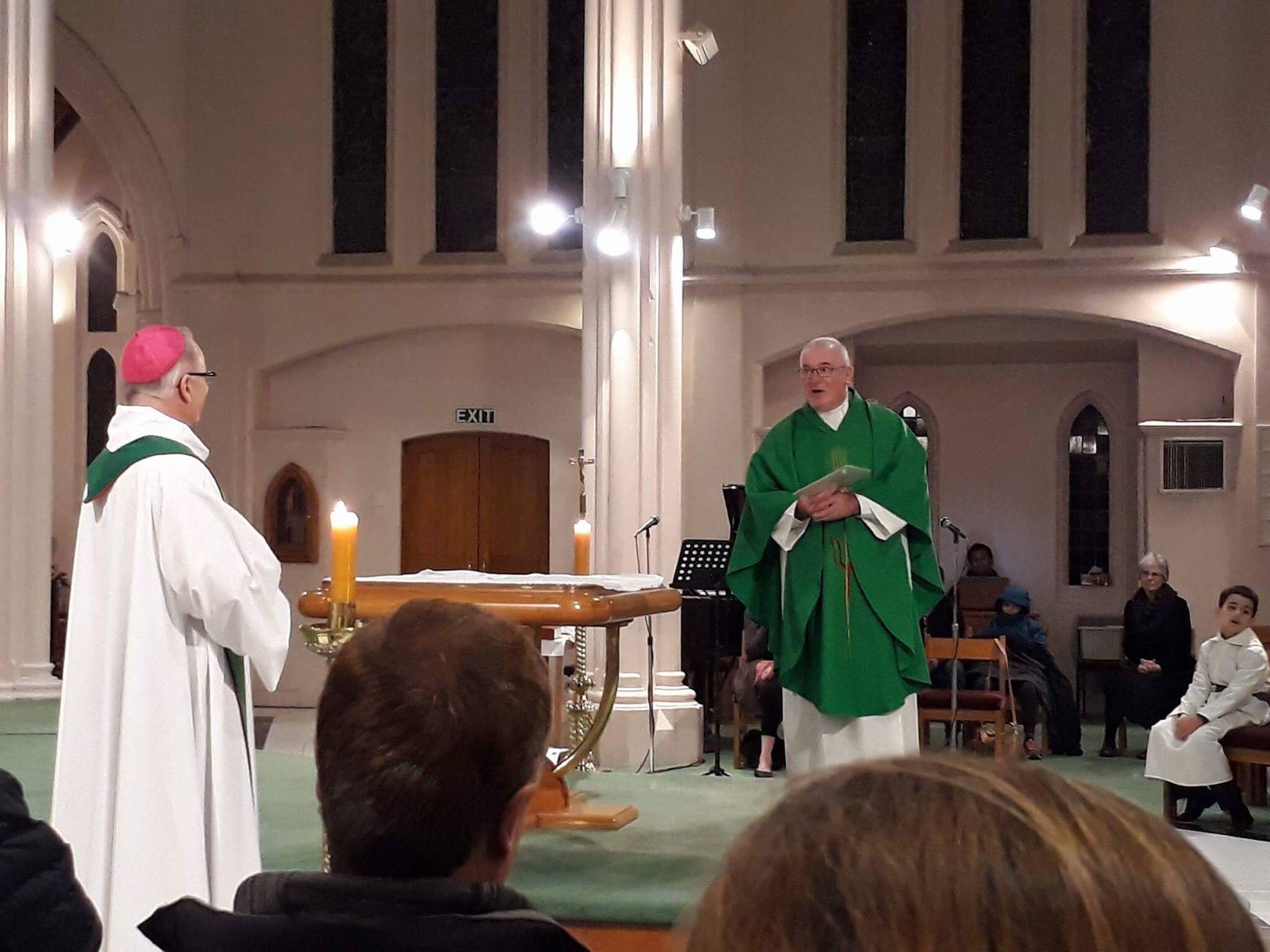 Kia ora tātou,
I am writing to let you know the joyful news that Fr Brian Walsh, our Vicar General, has been made a Chaplain to His Holiness Pope Francis and thereby has had bestowed upon him the honorific title of Monsignor.
Technically this is explained by a rather nice familial image: it means he becomes a member of the Papal Household. While this in practice has little impact when living so far away from Rome, it does mean that if Monsignor Brian is ever in Rome he would be expected to support the Pope through his participation in Papal Liturgies in St Peter's.
Perhaps more pertinent for us is in New Zealand is the fact that the title is a recognition of some priests' particular contribution to Church governance and in this case we can refer to Monsignor Brian's service as Vicar General to the Diocese, Chair of the Clergy Trust Fund and also his natural capacity to be a mentor to many. Many of you will also be aware of Monsignor Brian's generous ministry as a parish priest, his ready sense of humour, and his self-effacing and quiet encouragement of so many of us.
Personally, I am very grateful for his work as Vicar General and the common sense advice he gives me in regard to the pastoral challenges that come with the shepherding of a Diocese.
I am sure you will join with me in congratulating Monsignor Brian.
+Charles